20 Second Hand Washing Playlist - Tunes That Will Keep You Washing for a Really. Long. Time.

In an ode to thorough hand hygiene through correct hand washing, we're channeling our inner DJ to keep you feeling up while cleaning your hands!
Finding tunes that got us pumping from their very first beat was fun, but all that shimmying got us so side tracked that this post took way longer to write than it should have.
We hope you have more luck and discipline than us with turning the tunes OFF!
So, with a oonce, oonce, oonce in our heart, we present you our 20 second hand washing playlist in Spotify or iTunes - try not to stay in the bathroom for the full hour set ok!
How should you wash hands properly? We're turning to the World Health Organisation for their 2020 advice fleshed out below and found here.
Wet hands
Apply enough soap to cover hands
Rub hands palm to palm
Rub hand with right palm over left and interlace fingers 
Rub hands palm to palm again with fingers interlaced
Rub hands with backs of fingers to opposing palms with fingers interlocked
Clasp right thumb into opposite palm and rotate palm around thumb while rubbing - repeat on other hand
Rub hands rotating with fingertips on palms and repeat on other side
When following all of these steps, 20 seconds goes by in a heartbeat...and hopefully you'll have our beats blasting too to keep you feeling up while doing it!
Peace out!
Kim xx
Leave a comment
Comments will be approved before showing up.
---
Also in The Babe Destination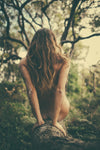 Whether you're getting your summer skin ready, or simply trying to smooth the appearance of cellulite, lumps and bumps all year round, these three tips and techniques for firming skin will have your booty and thighs looking toned. We're talking your own at-home BBL (Brazilian Bum Lift!).

Easter can be tough on the gut, so we've been searching the best raw chocolate easter treat recipes and are drooling over this easter egg you can make at home! Your gut can thank us later!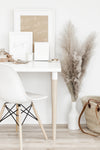 Ready to hit refresh on your home (and life?)